The big Baroque room of the hotel was re-established from the library of the cloister and its collection still includes more than 500 books all exhibited on shelves standing on hand-carved, inlaid pillars. Today the room also serves as a conference or press room and can accommodate up to 40 people.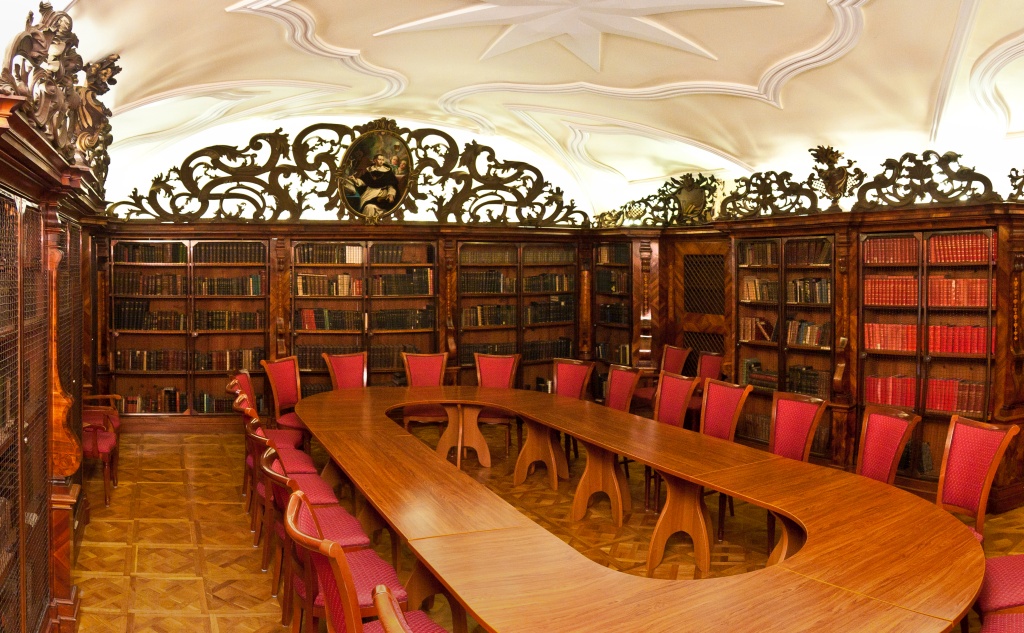 Parameters:
Name of the room:
Space:
Inner height:
Natural light:
Air-conditioning:
Drapers/Blinders/Darkeing:
Divisiblity:
Floor paving:
Distribution:
Standing reception:
Benches:
With desk:
In "U" shape:
Round shape:

Baroque room
50 sq. metres
3.00 m
+
-
+
-
parquetry
-
50 pers.
40 pers.
30 pers.
25 pers.
30 pers.
Technology in the room:
Fax
Internet connection
Flipchart
Wi-Fi
Projection screen
Projector

Prices
Whole day rent: 40 000 HUF+VAT
Half day rent: 20 000 HUF+VAT

In case you would also like to book an additional room to stay in after the event, please ask for our special offer.
Contact
E-mail: klastrom@klastrom.hu, sales@klastrom.hu
Tel: +36-96-516-910
Fax: +36-96-327-030
---